Shreeji is the best in organized packers and movers storage facility in country.
Shreeji provides both short-term and long-term storage facilities for household storage, documents storage and for business storage purposes at affordable prices. All the storage facilities are owned and managed by Shreeji to provide top-notch service to clients.
There are times when the shifting destination isn't finalized or isn't ready to move in, but people have to leave their current destination with urgency. In such cases, warehouse are very helpful and valuable in keeping all the home furniture and goods safe and in one place. That's why moving companies provide additional warehousing services to help their customer get the best facilities under one roof.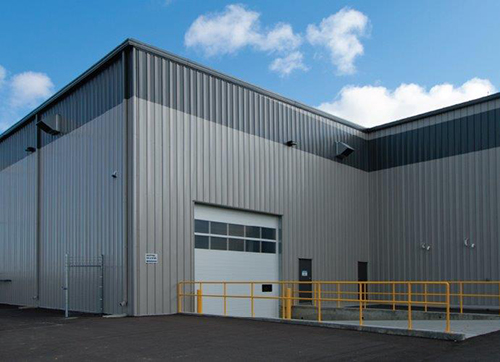 1. Lifts burden and responsibility
If you have to empty your current apartment on an immediate basis, but you haven't found a new house for yourself yet, keeping your furniture in a warehouse is the best option to unload your burden of shifting into a new home without verifying it and also the responsibility of taking care of your belongings. This facility will help you to take your time in thoughtfully choosing your new house by checking all the aspects while not worrying about your luggage.
2. Safety
Another thing that makes warehouses a safe option for keeping your furniture is its safety. Warehouses at moving companies generally keep your luggage safe from all types of risk. This gives extra relief to the customer that not only is their luggage in one place with no hurry to pick it up, but it's also safe and sound.
3. Protection
Apart from general safety, moving companies protect the goods of those who avail their warehousing services. They protect against pests and rain. So, if you are worried that rats might attack your furniture, termites, or other furniture-eating species, ask your mover if they give this protection or not. If yes, enjoy the ultimate facilities, and if no, you should get your vendor booked by shreejipackersandmovers.co.in.
4. Affordability
Suppose you compare the amount of hiring a moving company for its warehousing facilities and renting a space to keep all your belongings there. In that case, you will understand how affordable and economical this facility is. The moving company will also provide you with other facilities like packing, loading, transporting, unloading, unpacking, and rearranging. Hence, warehousing is a good option if opted by a moving company.
5. Insurance coverage
All the companies that provide warehousing facilities also offer the facility of availing insurance protection on your goods. While this facility is also optional, it gives extra protection to your furniture, which relieves your belongings in safe hands.
6. Free Storage for One Week
We will give you free storage for one week.